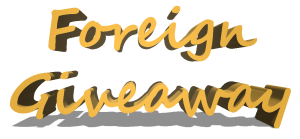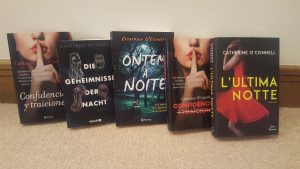 Click the button below and send us a message containing 'Enter Me Into The Giveaway' for a chance to win your free copy of The Last Night Out in foreign translation!
First Tracks Now Available In Paperback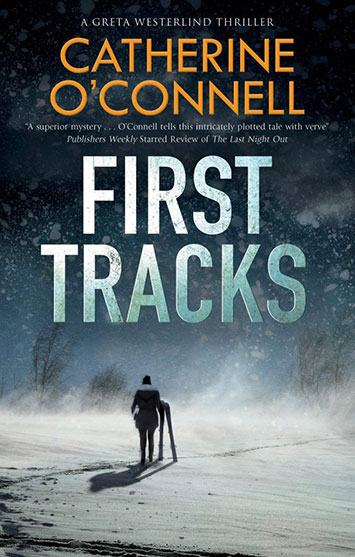 " This compelling, Scandinavian noir-style thriller should appeal to readers of both Ruth Ware and Arnaldur Indridason." -Booklist
When experienced ski patroller Greta Westerlind awakes in hospital having almost been killed in an avalanche, she is devastated to learn that her close friend, bond trader Warren McGovern, perished in the slide. With no memory of the incident, Greta is at a loss to explain why the two of them were skiing in such lethal terrain in the first place.
As she struggles to unlock her memories as to what really happened that day, a series of strange and menacing incidents convinces Greta that someone means to harm her. Then a young woman disappears, and events take a terrifying new twist …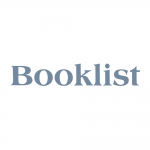 Ski patroller Greta Westerlind is having a rough week, beginning with being caught in a terrifying avalanche in which her dear friend Warren was killed, then suffering from carbon-monoxide poisoning, and capped off with the attempted arson of her home. With her memory of the avalanche in tatters, Greta feels as if her world is as inverted as that of a skier lost in a snowstorm. Adrenaline junkie Greta lives for the mountains of Aspen, where she can have perfect powder and glorious scenery every day, but getting back to her normal life remains imperiled both by her failure to uncover what really happened that day on the mountain and by the series of Ted Bundy–like murders in the area. This compelling, Scandinavian noir–style thriller should appeal to readers of both Ruth Ware and Arnaldur Indridason. -Booklist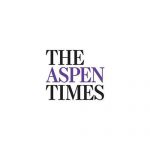 In Catherine O'Connell's new novel, our hero is an Aspen Mountain ski patroller. "I've always wanted to do a woman ski patroller book," she said. "First Tracks" is the first entry in a planned series for O'Connell, centered on patroller Greta Westerlind. O'Connell hopes to write at least four more books in this Aspen series. The book will be published July 1, but O'Connell is unveiling it for local readers early with a signing at Explore Booksellers on Monday. She dedicated "First Tracks" to five local women working as ski patrollers and instructors, and drew inspiration from them for Greta.
A longtime Aspenite, O'Connell began visiting Aspen during her time as a college student in Boulder in the mid-1970s and mostly settled here in 1979. O'Connell included a handful of Aspen scenes in her most recent book, 2018's "Last Night Out," but has otherwise avoided writing about her town until now. She's admittedly nervous about locals reading her depiction of the town. "I don't want to insult anyone," she said. "But I'm writing a crime book, so I have to have a bit of fun with my characters and immensely wealthy people give me a lot to work with."
"First Tracks" is a character-driven mystery centered on a smart and resourceful Ajax ski patroller. Westerlind, a hard-working, harder skiing Wisconsin native, finds herself at the center of a menacing plot, following an avalanche on Aspen's backside that kills her bond-trading ski buddy and leaves her memory foggy. The ski patrol sections offer the reader a glimpse of the hidden work most of us don't see — the setting of avalanche bombs, a play-by-play of an on-mountain rescue. Much of Greta's narrative is a sort of love letter to skiing ("Even sex isn't as good as this.") and O'Connell has an easy, tactile way of describing ski scenes that will make any local pine for a powder run down Jackpot. O'Connell peppers the first-person narrative with knowing local color, calling out linked ski runs during a powder day scene, detailing the Aspen housing shuffle, Ajax shrines and small insights like "it's difficult to be in City Market without seeing someone you know" and "Aspen women just rock." There are witty descriptions of local phenomena like the "Aspen roulette" of trying to fly into Sardy Field in wintertime, a sub-plot about an exploitative TV crew in town for a documentary about Ted Bundy and a scene detailing the inter-generational romantic pairings at a fictionalized Caribou Club (here called the Bugabou). And O'Connell has some fun with the average Aspenite's proximity to obscene wealth. Greta's encounter with an international businessman nets a private jet ride to St. Moritz, Switzerland, for instance.
The book is written such that it will give locals much to appreciate, but won't exclude a general readership. Writing about a place she knows so well was a challenge for O'Connell. "I see everything perfectly, so I have to think about it through the eyes of somebody who has never been here," she said. She also was careful not to slide into nostalgia about the ways Aspen has changed. "I wanted to avoid whining, and I think I did," she said. -Aspen Times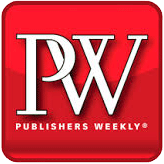 The descriptions of skiing and cold-weather survival skills grip. Those who enjoying reading about the lifestyles of the horribly rich will be most rewarded. -Publishers Weekly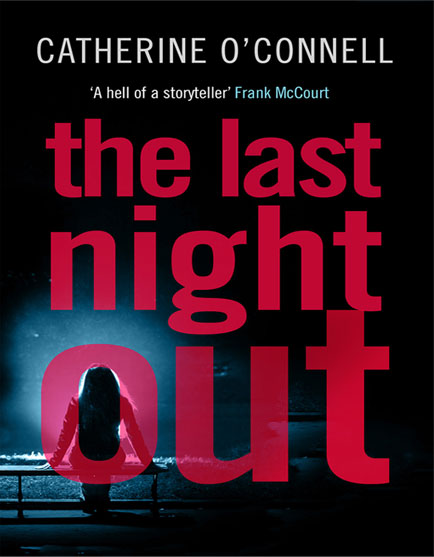 " I woke to the sound of the phone ringing and with a sick, sinking feeling I wasn't alone." -Excerpt
Six friends. Three secrets. One murder.
Maggie is destined to marry the perfect man in two weeks. Desperate for a last wild night on the town before the big day, she gathers her closest friends for a night to remember.
Only things go wrong – horribly wrong.
Angie's body is found in the park the following morning and their night to remember quickly becomes a nightmare they wish they could forget. Under police scrutiny, how far will Maggie and her friends go to keep their secrets? Far enough to protect a killer?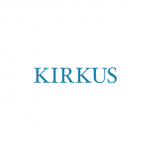 A bachelorette party changes the lives of six Chicago women.
Longtime friends Kelly Delaney, Suzanne Lundgren, Carol Anne Niebaum, Natasha Dietrich, and Angela Lupino Wozniak don't realize how much their celebration of Margaret Mary Trueheart's upcoming wedding to Flynn Hamilton will affect all of their lives. Carol Anne and Natasha get off easiest. They have to endure some probing questions from the police, but their money and positions as wives of well-off professionals insulate them from the worst of the night's consequences. Successful securities broker Suzanne has to worry that all the questioning may hurt her business and expose her relationship with married real estate mogul Vince Columbo. Grad student Kelly is afraid her guilt about what happened that night may send her back down the painful road of drug and alcohol abuse she thought she'd left behind. Still worse off is Maggie, the bride-to-be. After waking up with handsome young carpenter Steven Kaufman in her bed, she's now forced to reassess her upcoming marriage to Flynn. But the partygoer who's unquestionably hurt worst by the night's events is Angela; she's dead. The discovery of her battered body in Lincoln Park sends shock waves through this close-knit group but also helps each woman come into her own in the turbulent 1980s. As the women struggle for redemption, detectives Ron O'Reilly and Joseph Kozlowski have a humbler task: They have to figure out who killed Angie, a puzzle as frustrating as it is ingenious.
The creator of the High Society mysteries (Well Read and Dead, 2009, etc.) has produced a stand-alone that does for the 1980s what Mary McCarthy's The Group did for the '30s, with more than a little mystification thrown in. -Kirkus Reviews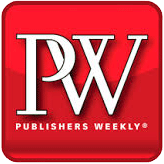 Early one June morning in 1988, back when "Cher and people who lived in trailers were the only ones with tattoos," Maggie Trueblood, the heroine of this superior mystery from O'Connell (Well Read and Dead), wakes up in bed with Steven, a carpenter she met at a Chicago nightclub after her boozy bachelorette party. She's two weeks away from her extravagant wedding to a man her mother believes will be the ideal husband—rich, good-looking, and socially well connected. If that weren't bad enough, Maggie gets a call from her friend Suzanne telling her that Angie, another pal from the party, has been murdered. As the big day approaches, a number of Maggie's friends, including Suzanne, come under suspicion, as do their various husbands and consorts, and indeed Maggie herself. They all have something to hide, and each ends up lying to the police. The story sashays in some surprising directions before briskly pulling all the disparate threads together in a slam-bang finale. O'Connell tells this intricately plotted tale with verve. -Publishers Weekly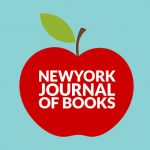 Catherine O'Connell has written a detailed and deftly plotted thriller that is as much a romance novel as it is a mystery with several twists. It's doubtful even the most canny reader will guess the culprit until the tense final chapters, and the revelations in Kelly's part of the epilogue will stay in the mind for a long time. -Toni V. Sweeney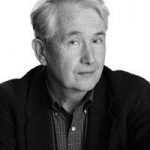 Ms. O'Connell is, quite simply, a hell of a storyteller, a master of plot, a tart observer of the social scene . -Frank McCourt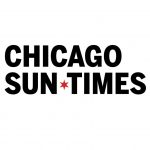 O'Connell's wry observations on the rich are hugely entertaining. -Chicago Sun-Times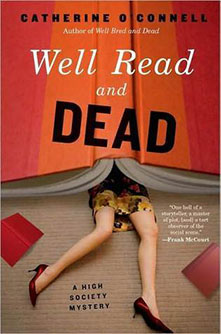 "
Brimming with witty observations about the well-heeled and the machinations of greedy businessmen, this sophisticated romp takes the daring amateur sleuth all the way to Thailand and Vietnam.
"
-Publishers Weekly
The return of blue-blooded fashionista Pauline Cook, whose search for a missing friend leads her from an iconoclastic book group to the deepest and most unfashionable reaches of the Far East.
Back in Chicago after a disastrous European love affair, socialite Pauline Cook finds her finances nearly depleted, her co-op a shambles, and her best friend mysteriously missing—vanished along with Pauline's cat. Though Whitney Armstrong's husband offers a substantial reward for the return of his lost wife, Pauline can't help suspecting that his grief is merely an act. But it's a shocking suggestion by a member of Whitney's book club that really gets Pauline moving—halfway around the world, in fact, to Thailand . . . in spite of a psychic's warning of terrible danger.
In Asia, a morass of dark motives and deadly corporate intrigues await the intrepid globe-trotter. And all the high society connections in the world aren't going to ensure that Pauline makes it home alive. . . .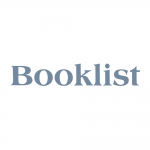 This is the second adventure for Chicago's Golden Mile socialite widow Pauline Cook (following 2007's Well Bred and Dead). Initially, it seems difficult to have much sympathy for a slightly ditzy, superficial multimillionaire who seems to regularly float into irresponsible relationships and lose 20 million dollars or so through her own carelessness. But Pauline does have a strong sense of loyalty and a surprising amount of common sense. While she is not at all computer or technically savvy, she doesn't hesitate to try to solve the disappearance of her friend Whitney Armstrong. (Of course, the promise of a multimillion-dollar reward by Whitney's husband helps to strengthen her resolve.) Thanks to her jet-set connections and uncontrollable spending habits (she spent her way through her first fortune and lost her second with the help of Enron), Pauline knows how to globe-trot and easily travels from Chicago to Aspen to Southeast Asia in search of Whitney. Readers will find themselves warming to this improbable high-society sleuth who challenges our assumptions about what a mystery heroine should be like.  -Booklist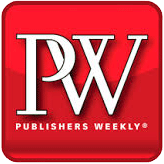 The perils of Pauline Cook, society widow extraordinaire, include some decidedly dark twists in O'Connell's otherwise lighthearted second mystery (after 2007's Well Bred and Dead). After a long, decadent European vacation, Pauline returns to a post-9/11 America to learn she's lost nearly $20 million in bad investments. Adding insult to injury, Air France loses her Louis Vuitton luggage, plus her best friend, Whitney Armstrong, who's been taking care of her precious cat, Fleur, has vanished, along with Fleur and Whitney's dogs. Whitney's grief-stricken husband, scion of the nation's largest lingerie empire, offers Pauline a multimillion-dollar reward to find Whitney. Pauline decides she could use the money to pay for unfinished renovations on her Chicago penthouse. Brimming with witty observations about the well-heeled and the machinations of greedy businessmen, this sophisticated romp takes the daring amateur sleuth all the way to Thailand and Vietnam. -Publishers Weekly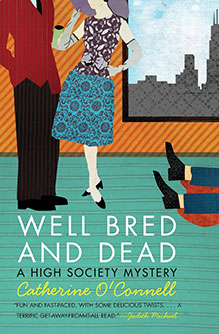 "
The surprising denouement includes a last line thats laugh-out-loud funny. Fans of Nancy Martin's Blackbird Sisters mysteries will enjoy Pauline's escapades.
"
-Publishers Weekly
Newly widowed Pauline Cook was once the toast of the Windy City elite—but now she's practically broke. At least she's in better shape than her dear departed friend Ethan Campbell, whose corpse Pauline has had the misfortune to discover. A writer who chronicled the lives, loves, and ensembles of the Gold Coast's most elegant ladies, Ethan apparently took his own life—while inelegantly clad in old boxers, no less. And since no relatives are coming forward to claim Ethan's remains, it falls to Pauline to settle his final affairs . . . with her own dwindling funds.
However, there are things about Ethan's suicide that don't seem to add up: the ratty undergarments he "chose" to die in, for example . . . and the multiple birth certificates the police turn up in his apartment. Before she can truly lay her friend to rest, plucky Pauline's determined to get to the bottom of his increasingly suspicious death.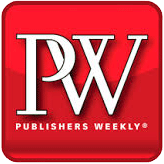 Meet Pauline Cook, star of O'Connell's sparkling stand-alone. Cook, a widowed Chicago socialite, is devastated by the apparent suicide of her dear friend, gay society columnist Ethan Campbell. The police turn up a small stash of birth certificates in Ethan's apartment, and Pauline begins to wonder if her boon companion—always a bit cagey about his past—was who he claimed to be. Her search for answers takes her to England; Boston; Rochester, N.Y.; and Charleston, S.C. Along the way, several wealthy suitors woo Pauline—kudos to O'Connell (Skins) for the frank, funny writing about middle-aged sexual desire. Character development proceeds along predictable lines. Despite being perilously close to running out of money, Pauline shops when the going gets tough. The surprising denouement includes a last line that's laugh-out-loud funny. Fans of Nancy Martin's Blackbird Sisters mysteries will enjoy Pauline's escapades. -Publishers Weekly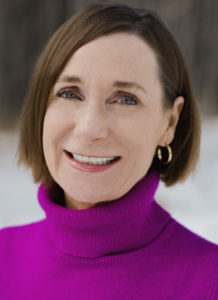 Chicago native Catherine O'Connell is the author of First Tracks (Severn House/Black Thorn), The Last Night Out (Severn House/Black Thorn), Well Read and Dead (Harper), Well Bred and Dead(Harper), and Skins (Donald I Fine).
A graduate of the University of Colorado School of Journalism, Catherine worked in a number of fields to gain insight into the many walks of life incorporated into her novels including stints in the hotel and restaurant industry, commodities markets, and as a sales executive.
Catherine O'Connell is a member of Mystery Writers of America and sits on the boards of Aspen Words, the literary branch of The Aspen Institute, and English in Action, a mentoring program that teaches English as a second language. She serves as a moderator of the Sharing Shakespeare program at the Aspen Institute.
Catherine has appeared on ABC, NBC, CBS, the Cox network and numerous radio shows including WGN Radio's After Hours with Rick Kogan.
An inveterate traveler, wine enthusiast, skier, biker and hiker, she divides her time between Aspen and Paris.